Program
14thFinTech & 13th InsurTech Digital Congress*
 8:30 – 9:00 AM Registration of Guests
 9:00 – 9:05 AM Congress Opening Ceremony

BLOCK BUSINESS IN A DYNAMIC ENVIRONMENT
9:05- 9:25 AM Revival Era: Future-Proofing Financial Technology
The Inaugural Speech held by the Chairmen of the Advisory Board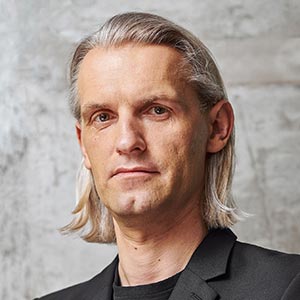 Marcin Petrykowski
Chairman of the Program Board
FinTech & InsurTech Digital Congress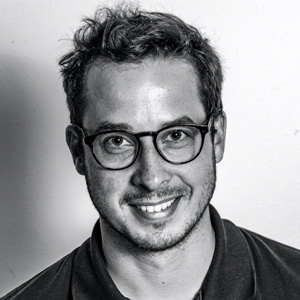 Jan Kastory
Vice-Chairman of the Program Board
FinTech & InsurTech Digital Congress
9:25 – 9:40 AM A comprehensive approach to business management. Strategies, tools, risks
Speech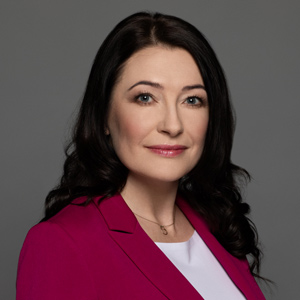 Agnieszka Jadczyszyn
Managing Director
mBank
9:40 – 10:15 AM Adaptation and flexibility to new challenges in business
In today's dynamic business environment, risk readiness is critical to success. The debate focuses on specific actions in the context of the issues at hand, enabling deeper reflection on adapting to changing market conditions.
The Debate:
Risk readiness. How can we operate effectively under uncertainty, increase our risk readiness in practice, and effectively manage risk?

Innovation culture vs. risk openness. What strategies and tools can be implemented to protect ourselves from complex risks better?

Economic market development through technological and legal changes.

How to turn these risks into a competitive advantage for the company?

How is the customer changing, and how can companies adapt their practices to these changes?

Effective business models. What practical strategies and skills are needed to balance business while growing and scaling in a challenging market?
Speakers: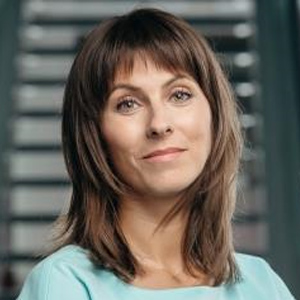 Weronika Dejneka
Vice President of the Board
PZU Zdrowie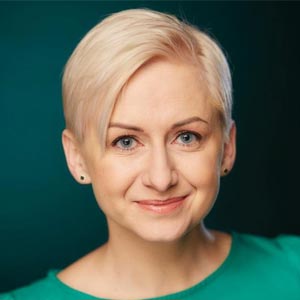 Paulina Skrzypińska
Chief Innovation Officer
BNP Paribas Bank Polska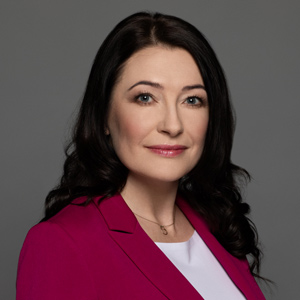 Agnieszka Jadczyszyn
Managing Director
mBank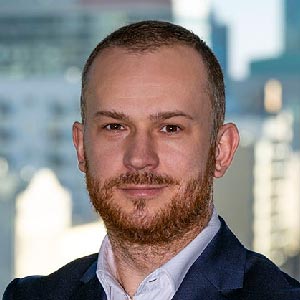 Marek Myszka
Head of Innovation
PKO Bank Polski
Moderator: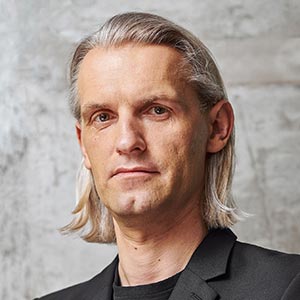 Marcin Petrykowski
Chairman of the Program Board FinTech & InsurTech Digital Congress;
CEO Atende
 10:15 – 10:25 Practical business strategies.Master Modern Work in the Cloud with Artificial Intelligence
Case study: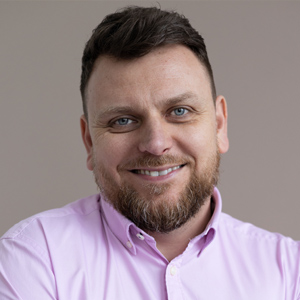 Krzysztof Sobiesiński
Lead Solutions Consultant
OpenText
BLOCK NEW BUSINESS HORIZONS
10:25 – 10:35 AM Signals of new trends
Report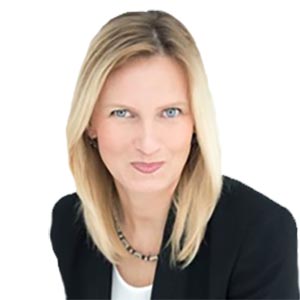 Katarzyna Królak-Wyszyńska
CEO
Innovatika
Part 1 Customer at the Center. The Key to Modern Finance
10:35 – 11:20 AM Customer Experience. The Key to Modern Finance
The debate focuses on modern Customer Experience and the 'humanization' of banking, adapting to the financial market, sustainable finance, and the benefits of ESG in sectors.
The debate:
Customer Evolution in the Market. What does the modern Customer Experience look like? What steps can be taken to adapt to new realities?

'Humanizing' banking as a priority for emerging banks and fintechs. Emphasis on creating and delivering new, unique types of financial products and services to customers

Open data and the potential for its use in the context of customer experience.

How can sustainable and responsible finance impact customers and the economy?  

What benefits can be gained from implementing ESG principles in the business sector?
Speakers: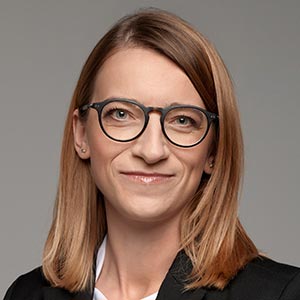 Aleksandra Buczkowska
Managing Director
mBank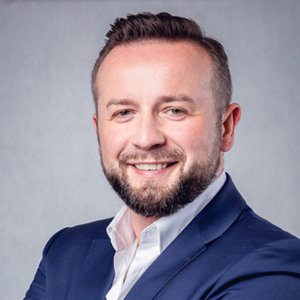 Robert Butzke
Managing Director
Polisa Online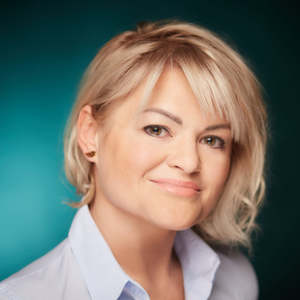 Małgorzata Kamińska
Head of Transformation & Customer Experience Development
BNP Paribas Bank Polska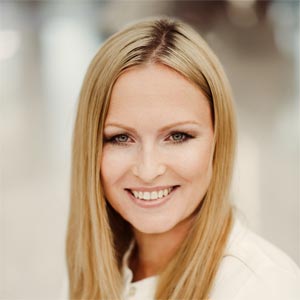 Monika Leżyńska
Board Member
Allianz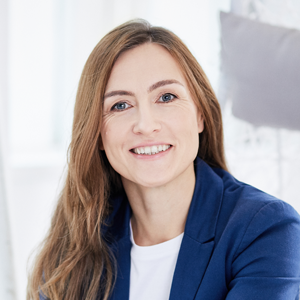 Magdalena Macko-Gizińska
Chief Customer Officer, Board Member for Customer Relations
Nationale-Nederlanden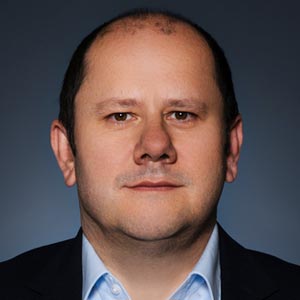 Mariusz Ożga
Head of Strategy & Innovation Santander Consumer Bank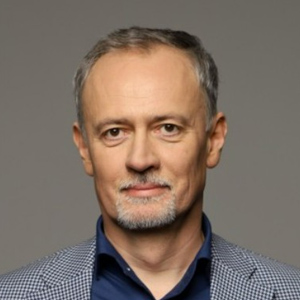 Marcin Żuchowicz
CEO
e-piont
Moderator: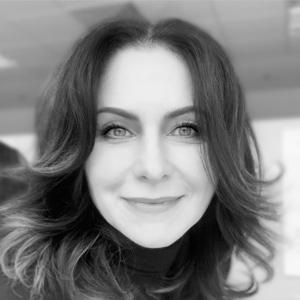 Katarzyna Plewa
Managing Director for Customer Relations
PZU
Part 2 Tech Transformations. Adapting to the New Era
11:20 – 11:25 Future is Dollarro.Com
Pitch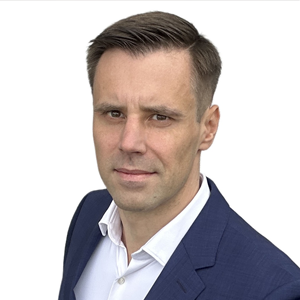 Jakub Zygmunt
CEO & Founder
Dollarro.Com
 11:25 – 12:00 PM Does AI have the potential to revolutionize the financial industry, and how?
Debate:
How to deal with the challenges

Can artificial intelligence replace traditional financial analysis and advisory models?

Does artificial intelligence introduce new risks to financial stability? Can it contribute to financial inclusion?
Speakers: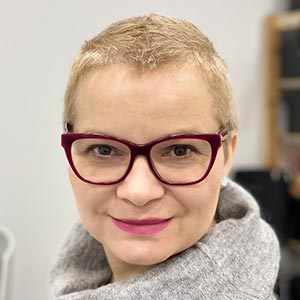 Karolina Marzantowicz
Strategic Advisor Co-Owner
A4BEE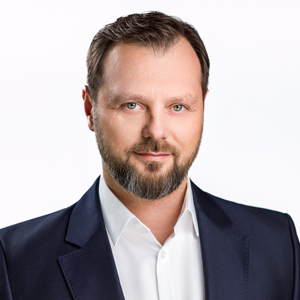 Janusz Mieloszyk
First Vice President of the Board
Nest Bank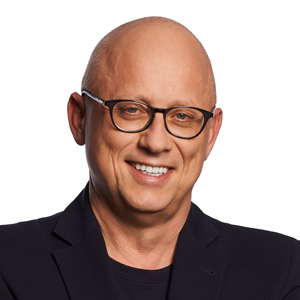 Janusz Naklicki
Chief Strategy Officer
Synerise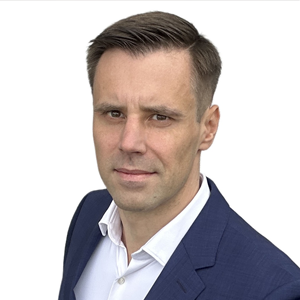 Jakub Zygmunt
CEO & Founder
Dollarro.Com
Moderator: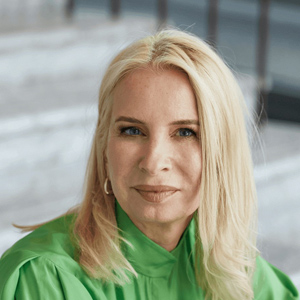 Joanna Pruszyńska-Witkowska
Co-Founder
Future Collars
12:05 – 12:35 PM NETWORKING BREAK
 12:35 – 12:45 PM Using AI to improve the Customer Experience when buying motor insurance
Case study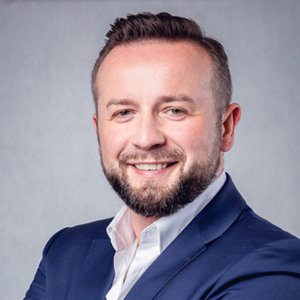 Robert Butzke
Managing Director
Polisa Online
12:45 – 12:55 PM Securing the Future of Fintech. Defending against "Men in the Middle" in the era of digitization. FaaS AI case study
Case study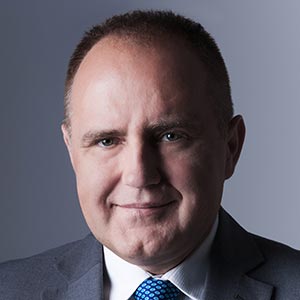 Zdzisław Grochowicz
Chief Product Officer
INCAT
 12:55 – 1:10 PM Strong authentication and data protection in finance. The case of fighting cyber threats
Case study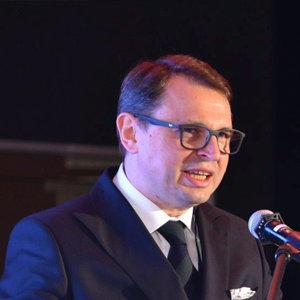 Krzysztof Góźdź
Sales Manager
Secfense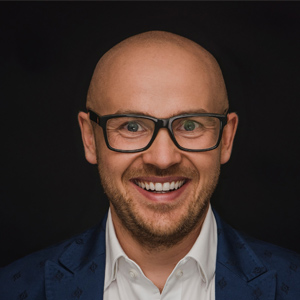 Marcin Bobruk
CEO
Sandis
 1:10 – 1:25 PM Financial institution access to data 2030: open banking – finance – data
Introductory presentation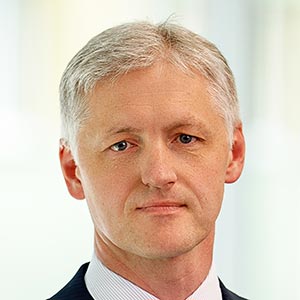 PhD. Krzysztof Korus
Partner
DLK Legal Korus
1:25 – 2:05 PM Data & RegTech
The debate will focus on the practical use of technology, data regulation, and competitive advantages in the financial and insurance sectors.
The debate:
Smart automation, or how to leverage the potential of advanced technology and the data ecosystem to benefit insurers and banks?

Transparency of information policy. How does this relate to the storage of customer data, and how is it used to support a variety of preferences?

Unlocking the potential of data for the insurance sector. Security and data sharing. Data as a driving force in building and seeking competitive advantages

Data Act – the next step in Europe's data strategy. How can the market get prepared for the incoming changes? Engaging stakeholders in data analytics

Regulation vs. financial and insurance technologies. Practical implications and the role of RegTech

Open Finance – FIDA Regulation. Extending the idea of open banking to other areas of the financial market, including insurance

ESG regulation for financial and insurance institutions. In search of competitive advantages in the area of sustainable finance.
Speakers: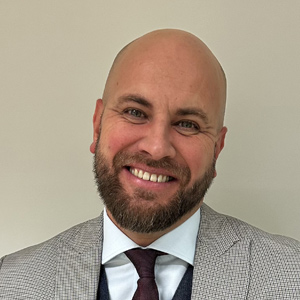 Cezary Kisiel
Director of Local Government Sector
Limitless Technologies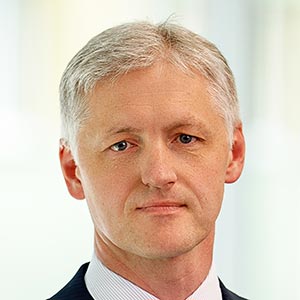 PhD. Krzysztof Korus
Partner
DLK Legal Korus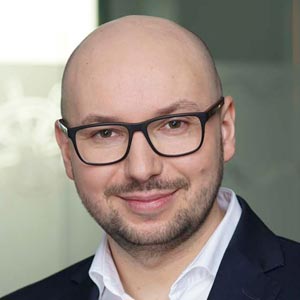 Łukasz Michalczyk
Chief Data Officer, Director of Data & Advanced Analytics Center
Link4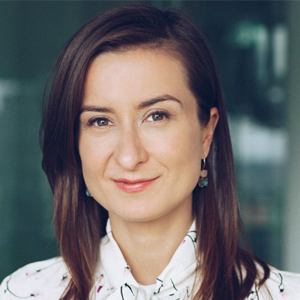 Magdalena Piech
Group Regulatory Affairs Director
Allegro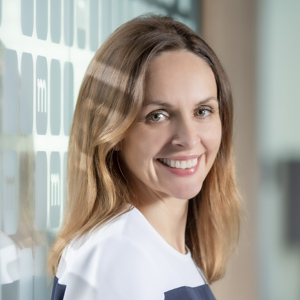 prof. dr hab. Agnieszka Słomka-Gołębiowska
Chair of the Supervisory Board
mBank
Moderator:
Ireneusz Wochlik
Board Member
AI LAW TECH Foundation
 2:05 – 2:15 PM Using blockchain technology to enhance document authentication and security
Case study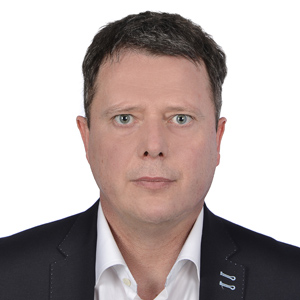 Michał Hackiewicz
Head of Sales and Business Development
Billon
14:15 – 14:50 MedTech, FinTech, InsurTech – trust when entrusting data
The debate is about the protection of medical data in MedTech and the impact of combining financial and medical data for the future, considering the opportunities and limitations of new technologies in healthcare.
The debate
Sensitive data in MedTech. Secure processing and privacy protection 

Combining financial data with medical data. How can it affect our future?  

What are the opportunities and limitations of using new technologies in patient diagnosis, treatment, and monitoring?
Speakers: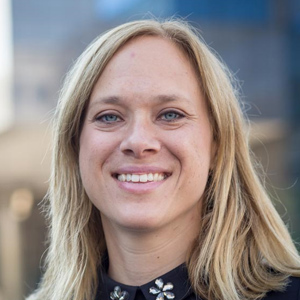 Ada Andruszkiewicz
Co-founder & COO
Talkie.ai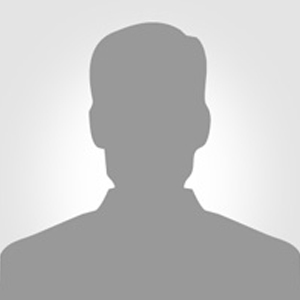 Mariusz Kłys
Director of the Data Department
Alior Bank
Ligia Kornowska
Chairperson of the Board
Data Lake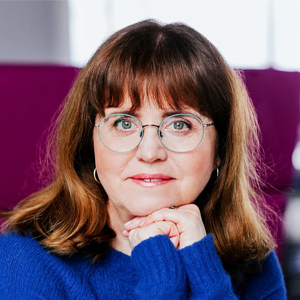 Dominika Kozakiewicz
CEO
Aon Polska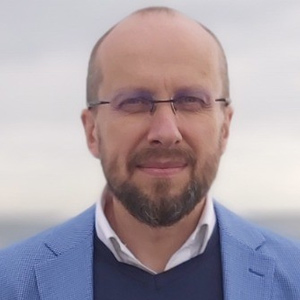 Dominik Mazur
Founder & CEO
TakesCare
Moderator: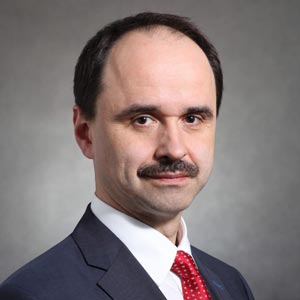 Andrzej Osuch
Director of Business Transformation
LUX MED
 2:50 – 3:00 PM Health Prevention as a Key Element of Employee Value Proposition. Siemens Healthineers Experience
Case study
Piotr Kuskowski
Director of Marketing and Strategy
Siemens Healthineers
BLOCK ON THE WAY TO EMBEDDED FINANCE
3:00 – 3:40 PM Banks & Insurance companies on the way to embedded finance
The debate focuses on the future of banking, looking at whether banks are moving towards e-commerce or staying with embedded finance. In addition, it will look at digital transformation, the digital maturity of banks, and the benefits and challenges of digitization in fintech and insurtech.
Debate:
What will banking look like in a few years? Will banks move toward e-commerce or continue to support embedded finance?  

Digital convenience. How is digital technology revolutionizing the fintech and insurtech industries?

Digital maturity of banks and insurers. How are they adapting to new requirements?

Digitization and digitalization in the banking and insurance industry: is there an optimal level of digitization? Benefits associated with cooperation with fintechs and insurtechs

The payments revolution in the fintech industry. How are innovations changing the way we pay and manage our finances? Softpos development
Speakers: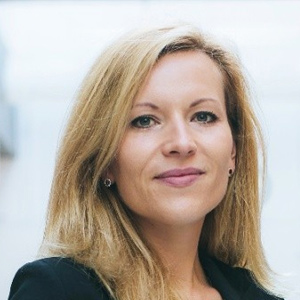 Monika Kania
Regional Growth Director Central & Northern Europe
Vodeno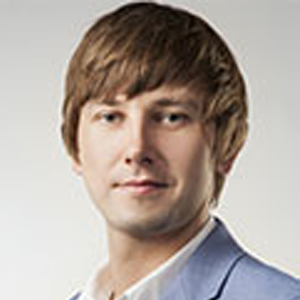 Michał Kempa
Director of FinTech and eCommerce Technology Department
Alior Bank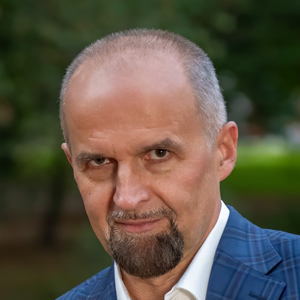 Andrzej Pyka
Chief Transformation Officer
Santander Bank Poland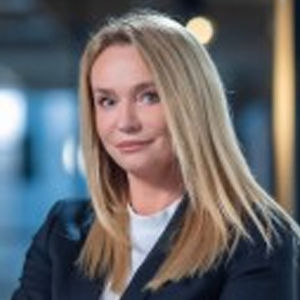 Magdalena Szczepańska
Head of Operations & Customer Service
Wiener, Compensa, InterRisk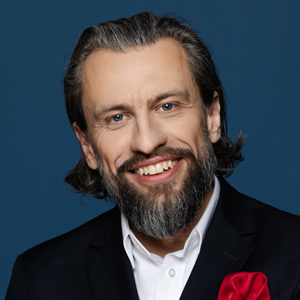 Marcin Wąsikowski
Managing Director of the Sales and Partnerships Department
UNIQA
Moderator: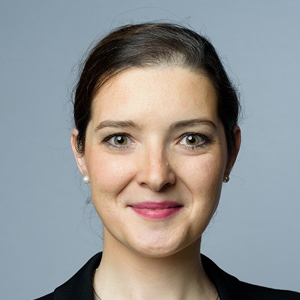 PhD. Anna Pastwa
Adiunkt, Department of Technological Transformation
DELab UW
BLOCK ENTREPRENEURIAL ECOSYSTEMS REVIVAL
 3:40 – 3:55 PM Part 1 How is it now?

How is the enterprise market evolving? Market transformations

How are scaling growth companies changing? What strategies to use?

What is the importance of flexibility in business models for growth companies?
Firechat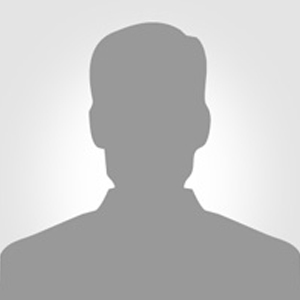 Wiktor Namysł
General Partner
Orbit Capital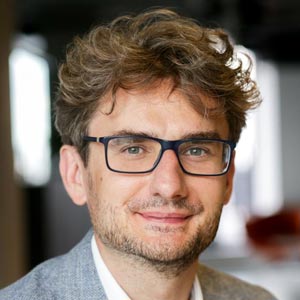 Krzysztof Bachta
Managing Partner
4growth VC
3:55 – 4:30 PM What's next? Market outlook
Current challenges, trends in startup financing, reactions of the financial and insurance sectors to technology development, and strategies to support innovation and financial sustainability will be considered. The goal is to find solutions on an international scale.
Debate:
What is the current situation in the financing market for technology companies in Europe/US/RoW?

What are the main segments of the fintech & insurtech market that are currently attracting VC investment

Are banks and insurers taking advantage of opportunities to cooperate with fintech and insurtech companies developing new solutions – what are the main models of cooperation?
Speakers: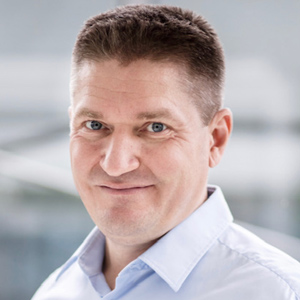 Marcin Hejka
Co-Founder & General Partner
OTB Ventures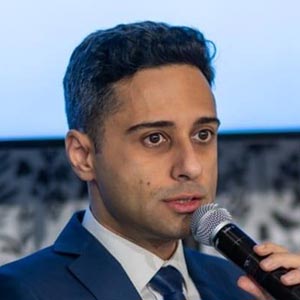 Ahmad Piraiee
Director
Startup Grind Warsaw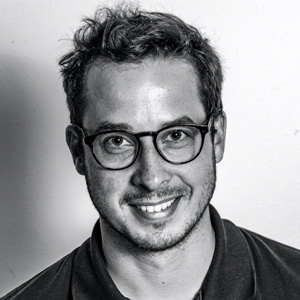 Jan Kastory
Founding Partner
astorya.vc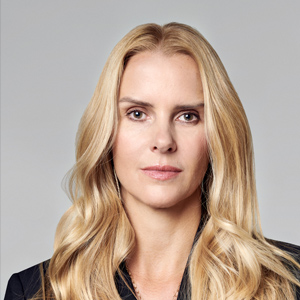 Aleksandra Friedel
CEO
Unilink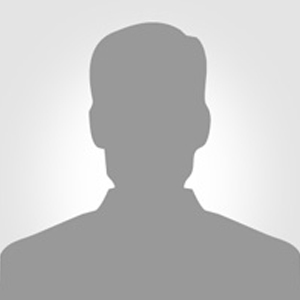 Bożena Adamczyk
Partner
Truffle Capital
Moderator: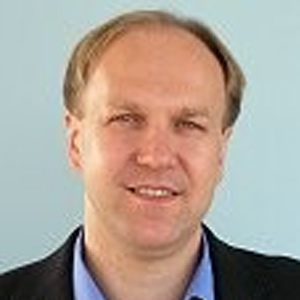 Sylwester Janik
General Partner
Cogito Capital Partners
4:30 PM LUNCH
Update: 01/12/2023
*The organizer reserves the right to change the program